Tom wept in my office last night.
Marita, Tom's new wife of less than a year, lives six states away. There are some road blocks hindering them from being together.  They are on two different sheets of music when it comes to understanding roles in the marital relationship and submitting unconditionally to the Lord Jesus and His inspired Word, the Bible.
Tom and Marita are in crisis.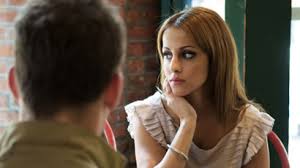 There is no peace in their relationship.
No peace and surrender in their fellowship with the Lord Jesus, means there will be no peace and oneness in their marriage.
This morning, I was stumbling through the Psalms when a certain passage that I had highlighted months ago caught my eye.  "Great peace have those who love your law, and nothing can make them stumble."    Psalm 119:165  (NIV)
I believe the main crisis in Tom and Marita's lives is that neither of them loves God's Word nor consequently God Himself. They both profess to be believers and followers of Christ, yet, there is an utter absence of peace.  Where is their unity, tenderness, and oneness? It is washed down the gutter of self-centeredness.
They each want God to meet their needs. Who doesn't? Do they not realize that if they are truly saved children of God, they belong to Him? He is a good Father to them meeting every legitimate need they will ever have. Do they understand their chief aim is to glorify Him, love Him, serve Him, and depend on Him?
They each want God and consequently the other to revolve around their respective life, their expectations, and their world.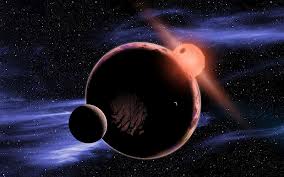 They want God and mate to serve them…to be in orbit around them!

They do not long for one another because they do not long for Jesus. They do not seek Him, thirst for Him, or pour over His Word, the Bible. They love the things the world has to offer more than sacrificing their lives for their great Friend Jesus.
"Greater love has no one than this: to lay down one's life for one's friends."  John 15:13  (NIV)
There is a great difference between knowing the Truth and loving the Truth.
"Truth is so obscure in these times and falsehood so established that
unless we love the truth, we cannot know it."
Blaise Pascal (1623—1662)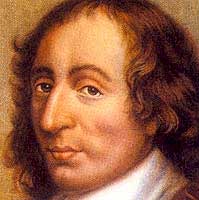 French Philosopher, Mathematician, and Scientist
They say they know Jesus, but do they love Him? The devil knows the Word of God, but he will never love it!
Tom is not grateful for Marita because Tom is not grateful for his Savior. It is quite probable that Tom has taken his eyes off of his First Love, Jesus, the Provider, and has mistakenly lowered them onto Marita, Jesus' Provision for him.
This is a Christian Marriage's disastrous mistake! It is also the devil's plan.
Once Tom takes his eyes off of his Lord Jesus, he soon forgets that it is Jesus who gave him Marita.  In time, she will not measure up to Tom's needs or wants. He will slowly and subtly begin to reject her and, if not repented from, begin to hunt for another.
Remedy? Focus on the Provider; not on the Provision.
She is God's custom designed gift for him just as Eve was "just right" for Adam. The reason in Genesis Chapter 2 that Adam did not reject Eve when God presented her to him was because he trusted the character and integrity of His Provider. Otherwise, instead of stating excitedly:
"This is now bone of my bones and flesh of my flesh"  Genesis 2:23a  (NIV),
Adam might have said, "Ya know, God, she's not bad…but…do ya have something back in the stockroom that is, say, a redhead, a little thinner, and a wee bit less moody?"
I do not want to throw stones at anyone.
If anyone deserves to be stoned for falling short of God's perfection, it would be me!  In fact, I would make a good poster child for Romans 3:23:
"for all have sinned and fall short of the glory of God,"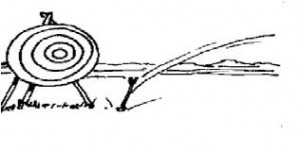 Instead of pointing out where people are failing, Barbara and I want to help couples fall in love with the Lord Jesus, live by faith according to His Word, and experience joy, hope, and oneness. We want to help them become Gospel Lights who will shine Christ's love and truth to a world steeped in darkness. Only God can accomplish this. We cannot. We want to help them to enter into:
"The Selfless Life."
What we will be challenging Tom and Marita to do is first, embrace Matthew 6:33:
"But seek first his kingdom and his righteousness, and all these things will be given to you as well."
The litmus paper test of whether or not they are serious about this is:
Do they have teachable, grateful hearts? Do they desire to bless their mate more than having their mate bless them? 
If not, they are not filled with the Holy Spirit. They are filled with self.
Next we will try to help them learn to be filled with the Holy Spirit. www.campuscrusade.com/downloads/SFL.pdf
Finally, we will be helping them to humbly embrace Ephesians 5:21:
"Submit to one another out of reverence for Christ."   and, of course, the verses in the rest of this chapter that so clearly flesh out what this "submitting" looks like.
Submission is a military term that means "to voluntarily come under the authority of". In essence, I believe it means for each person in the marriage to "reverently and respectfully look out for the best interests of the other person." The wife does not do this because the husband deserves it. Heavens no! The wife does this out of what?
She does it out of reverence for Christ.
She must remember (Romans 5:8) that while she was yet a sinner deserving of Hell, Christ died for her, took the Hell sentence for her, and gave her forgiveness, His perfect righteousness, new life, and Heaven instead. Do you see it now? She is to give her husband Heaven knowing he deserves Hell the same way Jesus gave and gives continually Heaven and grace to her instead of the "other". She is to go out of her way to affirm him and defer to him. She is to believe in him.
The same applies for the husband and how he is to prize, treasure, and lead his wife: Heaven given when Hell is deserved. This is the only way a couple can experience peace in their marriage. When a couple decides to love the Lord, forsake self, be filled with the Holy Spirit, and submit to one another of of reverence for Jesus, oneness is achieved. Then life gets rather exciting even in light of the expected increase in spiritual warfare.  (See Ephesians 6:10-18)
Why?
Because when one of God's married couples has eternity in their sites and Jesus at the helm, souls will be drawn to them. And when souls are drawn to them, they will catch a glimpse of the One who is "the way and the truth and the life." (See John 14:6)
Look closely below… What do you see between the 2 lines?
__________________________________________________________________
.
__________________________________________________________________
If you are like me, you see a small black dot. Right? When Jesus sees you, His beloved, He does not focus or dwell on your black spot(s): Where you fail, mess up, or struggle with imperfection.  NO!
Because of His loving Grace, He focuses on the white space: Where you are winning, hoping, and trying to live honorably and pleasingly before Him. He knows you mess up and stumble at times. He knows you are weak, have wounds, personality quirks, and sin bents. He knows and He understands. He loves you and will help you.  (Read Isaiah 41:10) Quite frankly, He does not even see your black spot or spots. He wants you to confess sin and failure because he wants the best for you and wants unhindered, unbroken sweet fellowship with you.
Suggestion? As Jesus graces, affirms, and believes in you, do likewise with your mate.
Focus on where he is winning, even partially winning. Don't focus on her shortcomings or where she let you down. You love him. Let God change her. You build him up. Thank God for her!
Jesus was and is selfless. When a couple's passion is Jesus and His Word, they gradually become more and more selfless. They will want to serve and support each other. They will look out for each other. They won't want to be apart from each other. Other people will see this. At the grocery store, the ball game, at work, and at church, others will see Jesus being represented in this humble, teachable, selfless couple. Others will want what this couple has.  Eternal life, joy…and great peace.
 *****
May God bless you as you learn to love, follow, and obey the Lord Jesus!
Sincerely,
Jim & Barbara Grunseth, Cru
______________
Jim's iphone & Text: 262-745-4160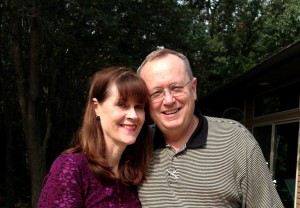 Jim's Email:   jgrunseth@centurylink.net
Jim and Barbara's Ministry Website including free ebooks: www.marriageanchors.com
Online giving to our ministry:   https://give.ccci.org/give/View/0139150
Our Cru donor account number is #0139150
______________
Click to get our newest free E Book: 7 Glues for your Engagement & Marriage: Book:  http://www.cruresources.com/3/post/2012/07/marriage-mentors-and-authors-say-there-are-7-glues-that-help-hold-relationships-together.html
Click to get our free Marriage Anchors E Book:     http://www.campuscrusade.com/promos/MarriageAnchors.html
Click to get our free Rekindling Your Faith E Book:  http://www.campuscrusade.com/promos/RekindlingYourFaith.html
______________
Our Passion:
To help marriages, families, and individuals find lasting hope and a future in the Lord Jesus Christ.                    Jeremiah 29:11-14,      Deuteronomy 31:8
Our Prayer:
For God to raise up Hearts and Homes to be Gospel Lights to the Nations!      Matthew 5:14