"Amy Carmichael (1867 – 1951) was a small-village girl from a devout Presbyterian family in Northern Ireland (her father founded an evangelical church in Belfast). She was called first to work among the mill girls of Manchester and then overseas, finding her life-long vocation in India.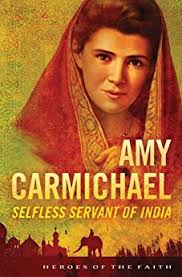 Key achievement: In those days, Hindu priests kept "temple children" — mostly young girls who were forced into prostitution to earn money for them. Carmichael tried to rescue them by setting up a sanitarium in Tamil Nadu, thirty miles from the southern tip of India…
She would dress in Indian clothes, dye her skin with dark coffee, and travel long distances on hot, dusty roads to save just one child from suffering…

She died in India at the age of 83. She asked that no stone be put over her grave. Instead, the children she had cared for put a bird bath over it with the single inscription Amma, meaning "mother" in Tamil.
While serving in India, Carmichael received a letter from a young lady who was considering life as a missionary. She asked, "What is missionary life like?" Carmichael wrote back saying simply,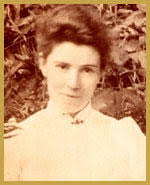 'Missionary life is simply a chance to die.'" ¹ Note: Elizabeth Elliott wrote a fine book entitled A Chance To Die ²
When we get to a certain maturity in life,  we realize that the Lord Jesus, if we follow Him, has given us this gift and that we have a chance to live for Him. In reality, following Jesus is a serious call to death…death to self and death to me. As we pray today, let us ponder this.
"For to me to live is Christ, and to die is gain."  (Philippians 1:21   ESV)
¹ https://thedisplacednation.com/2011/11/07/called-to-travel-overseas-for-the-benefit-of-others-7-female-missionaries-of-the-victorian-era/
² https://www.amazon.com/Chance-Die-Life-Legacy Carmichael/dp/0800730895/ref=sr_1_1?ie=UTF8&qid=1504032417&sr=8-1&keywords=%22a+chance+to+die%22