"You're judgmental!    You're unloving!    You're self-righteous!"
I have either read these accusations or heard them spoken to me and others especially during these last few months. I happen to be a very imperfect follower of the Lord Jesus Christ. I believe that God's Holy Word, the Bible, is without error, eternal, and always true for all people, all places, and at all times in history.
I am convinced the greatest battle we face today as we contend for our Christian faith is preserving and defending:
1. The absolute, unchanging, infallible authority of God and His eternal Word, the Bible.
2. Reverence toward and complete submission to His Holy Word...All of Scripture is inspired by God Himself.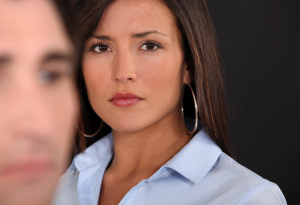 I believe the greatest assault weapon that is being used against the Lord's army is the Demonic Doctrine of Tolerance.
This wicked doctrine:
1. Promotes, endorses, and celebrates godless, immoral behaviors such as the LGBT (Lesbian, Gay, Bi-Sexual, Transgender) behaviors and legislation that supports, defends, and protects it. Click - Here is a good article on this: This evil doctrine also endorses abortion. After all, who dares question a woman's right to choose! I guess they don't care about the little girl or boy in mommy's womb. What about their right to choose life?
2. Reaffirms the same old pagan, self-centered idolatry that got the Hebrews from the Old Testament in trouble. Judges 21:25 "In those days there was no king in Israel: every man did that which was right in his own eyes."
3. States that "as long as I am not criminally harming others, don't you dare criticize or judge me you self-righteous, hateful, bigoted, judgmental B-stard!"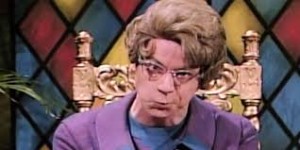 4. Categorizes any Christian doctrine or conservative Christian who opposes this Doctrine of Tolerance as judgmental, unacceptable, and a target for ridicule, marginalization, and possible legal action. This is reminiscent of what the Nazi's did to the Jewish people starting in the late 1920's leading up to and through WWII.
5. Promotes and celebrates same gender marriage which is a complete mockery of God and His Holy design.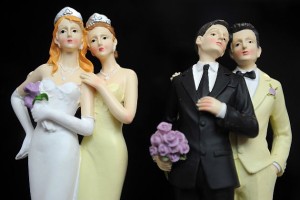 In light of this, many people defending LGBT and tolerance will inform you that there are not 2 genders, male and female, as the Bible teaches in Genesis 1:27, "So God created mankind in his own image, in the image of God he created them; male and female he created them."
Rather, they declare there are 6:
Heterosexual male
Heterosexual female
Homosexual male
Homosexual female
Bi-sexual person
Transgender (i.e.: female trapped inside a biological male's body)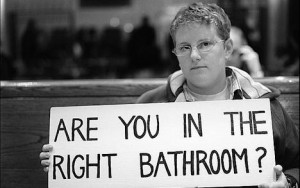 The devil is known as "The Author of Confusion".
I have a strong definition of faith:
"Choosing to live as though the Bible is true, regardless of circumstances, emotions, or cultural trends."
Since I know and believe that all of the Bible is always true and unchanging, the question for me becomes..."How will I choose to live this next hour?" Will I choose to live for my pleasure, security, and notoriety? Or... "Will I choose to live only for the honor, glory, and joy of my Lord Jesus Christ who is alive and is coming back soon?"
Other questions for me: "Will I choose to live according to God's Word or according to the world, my flesh, and the devil's ways?" And... "Will I live by my flesh ("I want what I want and I want it now!"), or will I live by the Spirit of the Lord Jesus (I want what God wants for me and I desire only to please Him.")
If you take a loving, respectful, and firm stand against the Demonic Doctrine of Tolerance and you stand up for God's Holy Word from both the Old and New Testaments,
you will be persecuted.
Read Matthew 5:11-12; Matthew 24:9; Psalm 119:86
Even some of your family will cry "foul" against you. They may even mock you as they mock Almighty God. May He have mercy on their souls. You will see such twisted attempts at humor as this: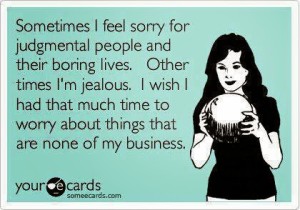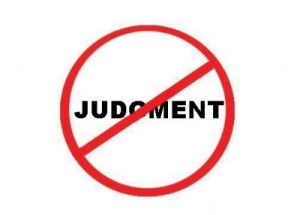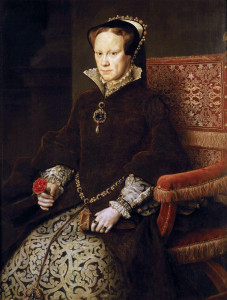 Being a professional biblical counselor is no picnic.
Dealing with hurting, confused, and sometimes difficult people is never easy. Recently, Barbara and I have been dealing with a husband who lied to everyone's face while secretly nursing his love affair with "another woman". His wife must now suffer a broken heart, comfort her devastated children, and most likely face poverty as he has filed for divorce.
We deal with people who:
1. Refuse to forgive even though they know Jesus has forgiven them.
2. Reject their marriage partner because they just don't measure up.
3. Call themselves Christians, who attend "a church", but only accept God's Bible Scriptures if these verses promote love, kindness, acceptance of personal behaviors, and nonjudgmental attitudes.
4. Carve a different Jesus and form their own mutated theology insisting that the God of the Bible become their pet, their Santa, their Genie in a bottle. They want this pagan, unbiblical idol to revolve around their needs, their expectations, and their desired lifestyles. This is called Idolatry. See Exodus 20:1-4.
5. Act like HALF-LING CHRISTIANS: These are professing believers in Christ who talk Christian talk, go to church, but whose personal morality is devoid of anything resembling biblical holiness and purity. In fact, there is no difference between their moral condition and choices than those of the reprobate lost heading for Hell.
6. Selfish beyond belief.
Now you know why we, along with other biblical counselors, pastors and missionaries get weary... very weary.
I am immersed in a culture that I find
myself increasingly at odds with.
Since I love Jesus, I am learning to love His Holy Word, the Bible. Although I fail, He picks me up, dusts me off, and I, again with His help, seek Him and obey Him afresh in the power of His Holy Spirit. Read Galatians 5:13-26
If you truly follow Jesus and decide to become one of His disciples (learner, student, underling), then get grounded in God's Word. Get discipled / mentored.  Get accountable to one or more people of your gender. Join a Bible study. Flee isolation. Seek the Lord Jesus with all you heart, mind, strength, and soul.
You must learn the difference between a hurtful, "I'm better than you" judgmental attitude and that of a gentle, and loving manner which seeks to warn others of impending judgment should they not turn from their wicked ways. Read Ezekiel 33:1-6   and    2 Chronicles 7:14.
"The Christian is called to show unconditional love. But the Christian is not called to unconditional approval. We really can love people who do things that should not be approved of." - Taken from David Guzik's Commentary on Matthew 7:1

So, yes, judging or putting down others and thus elevating ourselves ( self-righteousness ) is wrong and is a sin. However, warning others gently in love of God's standards and what He calls abomination is neither judging or hating. This helps to uphold the honor of God and His Word and actually offers help to those blinded in spiritual darkness and deception.
 *****
For more on what God has to say about morality and what is approved or not approved, check out:


May God bless you as you learn to love, follow, and obey the Lord Jesus!
Sincerely,
Jim & Barbara Grunseth, Cru
P. S.: If you would like to learn more how to become a Follower of the Lord Jesus Christ, please click on:  Your Anchor: Don't Leave Port Without Him
Also, a good website to help you grow in your faith is: http://www.startingwithgod.com/
______________
Jim's iphone & Text: 262-745-4160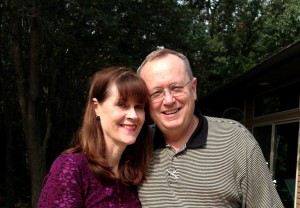 Jim's Email:   jgrunseth@centurylink.net
Jim and Barbara's Ministry Website including free ebooks: marriageanchors.com
Our Facebook Page: https://www.facebook.com/james.grunseth
Online giving to our ministry:   https://give.ccci.org/give/View/0139150
Our Cru donor account number is #0139150
______________
Click to get our newest free E Book: 7 Glues for your Engagement & Marriage: Book:  http://www.cruresources.com/3/post/2012/07/marriage-mentors-and-authors-say-there-are-7-glues-that-help-hold-relationships-together.html
Click to get our free Marriage Anchors E Book:     http://www.campuscrusade.com/promos/MarriageAnchors.html
Click to get our free Rekindling Your Faith E Book:  http://www.campuscrusade.com/promos/RekindlingYourFaith.html
______________
Our Passion:
To help marriages, families, and individuals find lasting hope and a future in the Lord Jesus Christ.  Jeremiah 29:11-14,      Deuteronomy 31:8
Our Prayer:
For God to raise up Hearts and Homes to be Gospel Lights to the Nations!      Matthew 5:14