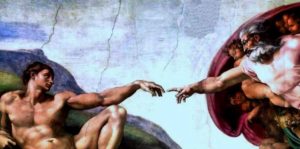 As I've gotten older, almost 67 now, having experienced one heart attack and other health issues, I have come to the humbling conclusion that I'm not 21 anymore. Why…I'm not 40, 50, or even 60 anymore. Those of you brave souls who've hit 60 know what I'm talking about. I'm not the man I used to be. Well…that might actually be a good thing. Ha! Thank God He is not nor has He ever been finished with me. In terms of godly character, I know I am not yet the man He is making me to be. That is good news!
My physical status does, however, affect my emotional condition. I don't  have the strength nor the energy that I once had. Cleaning out the eaves on that ladder just doesn't motivate me anymore. I am learning to face reality. I cannot do everything I used to be able to do. I get tired much more easily. This is humbling. Can some of you relate?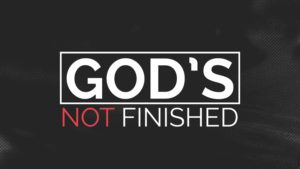 My God is not finished with me yet. That's the great news. Seasons of life change. But His desire to extend the Kingdom of His Son never changes. He, if we are willing and available, will use us and our prayers to reach many souls for Christ.
I want Heaven populated with as many souls as possible. I pray you do as well. Let's serve Him with the strength and character He gives us. Let's pray for each other that we fill Heaven together.
"And I am sure of this, that he who began a good work in you will bring it to completion at the day of Jesus Christ."  (Philippians 1:6  ESV)
"I press on toward the goal for the prize of the upward call of God in Christ Jesus."  
                                                                                                      (Philippians 3:14  ESV)
Please send us you comments or prayer requests to: Jim.Grunseth@Cru.Org
The Gospel http://marriageanchors.com/2012/05/18/your-anchor-dont-leave-port-without-him/