"Corrie ten Boom was the first licensed female watchmaker in the Netherlands. She learned the trade from her father, who was so fascinated by the craft that he often became so engrossed in his own work he would forget to charge customers for the services." ¹
The Nazis invaded the Netherlands in 1940. Some Jewish folks humbly asked if her family would hide them from capture. Corrie's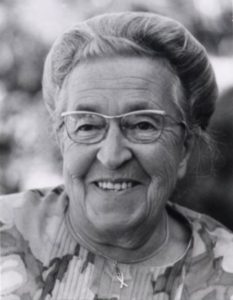 family said, "Yes!" Most of you know the rest of the story having read her book The Hiding Place or seen the movie that followed.
Corrie and her brave family trusted God. They did the right thing in God's eyes. That was all that mattered to them. The Nazis eventually arrested all of them and most died in the death camps. Corrie was miraculously spared. She travelled the world speaking to audiences and churches on the fact that God's forgiveness and love are greater and go deeper than any sin, evil, or darkness.
After the war, she was confronted face to face with one of the prison guards that was partly responsible for her sister's death. A battle ensued in her mind and heart. She reached down deep and remembered what her Lord and Savior Jesus had done for her on that despised cross 2000 years ago. By a gut choice of the will, she grabbed his outstretched hand and greeted him. She chose to forgive. She was free.
"A new commandment I give to you, that you love one another: just as I have loved you, you also are to love one another."   (John 13:34  ESV)
¹ https://en.wikipedia.org/wiki/Corrie_ten_Boom