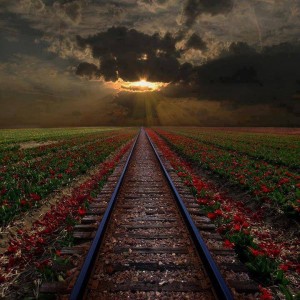 Do you lack full assurance of your Salvation? Christianity is not Christianity without 100% assurance!
If I am not eternally secure in Christ, then I am eternally insecure.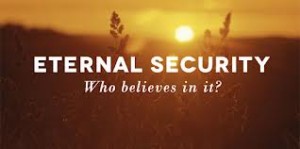 I Do. 
Any other view, for me, spells doom and despair…for every second of my life I am the glad receiver of His continual font of grace and forgiveness. Apart from Christ and His saving life, grace, and shed blood and His "can never be removed" robe of His Righteousness (Isaiah 61:10), every second of my existence would require condemnation, judgement, and damnation.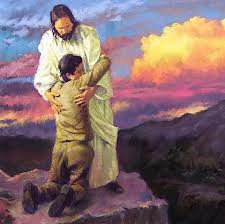 "I am overwhelmed with joy in the LORD my God! For he has dressed me with the clothing of salvation and draped me in a robe of righteousness. I am like a bridegroom in his wedding suit or a bride with her jewels."    Isaiah 61:10
Apart from His eternal, covenant promises, I would most assuredly and quickly slip off the cliff of being Heaven bound and would profoundly plunge into the depths of darkness where hope will never hear my screams.
If eternal insecurity exists in Christianity, then this is what those who embrace Islam believe. They are all eternally insecure……with the rare exception that those who blow themselves up to kill infidels most likely will be "assured" of heaven with 72 Virgins in paradise. Even Mohammed was unsure.
If you are unsure how to get to Heaven when you die, click here:
http://marriageanchors.com/2012/05/18/your-anchor-dont-leave-port-without-him/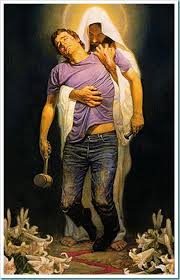 Note the following printed from  www.BlueLetterBible.org
Morning and Evening
Charles Haddon Spurgeon (1834-1892)
June 16th
Morning Reading
 "And I give unto them eternal life, and they shall never perish." — John 10:28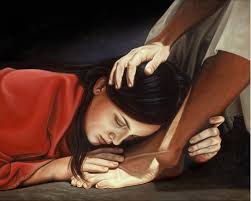 The Christian should never think or speak lightly of unbelief. For a child of God    to mistrust His love, His truth, His faithfulness, must be greatly displeasing to Him. How can we ever grieve Him by doubting His upholding grace? Christian! It is contrary to every promise of God's precious Word that thou shouldst ever be forgotten or left to perish.If it could be so, how could He be true who has said, "Can a woman forget her sucking child, that she should not have compassion on the son of her womb? Yea, they may forget, yet will I never forget thee."                         Isaiah 49:15
What were the values of that promise?—"The mountains shall depart, and the hills be removed; but My kindness shall not depart from thee, neither shall the covenant of My peace be removed, saith the Lord that hath mercy on thee." Isaiah 54:10
Where were the truths of Christ's words?—"I give unto My sheep eternal life; and they shall never perish, neither shall any man pluck them out of My hand. My Father, which gave them Me, is greater than all; and no man is able to pluck them out of My Father's hand."       John 10:28
Where were the doctrines of grace? They would be all disproved if one child of God should perish. Where were the veracity of God, His honour, His power, His grace, His covenant, His oath, if any of those for whom Christ has died, and who have put their trust in Him, should nevertheless be cast away? Banish those unbelieving fears which so dishonour God. Arise, shake thyself from the dust, and put on thy beautiful garments. Remember it is sinful to doubt His Word wherein He has promised thee that thou shalt never perish. Let the eternal life within thee express itself in confident rejoicing.
"The gospel bears my spirit up:
A faithful and unchanging God
Lays the foundation for my hope,
In oaths, and promises, and blood."
(Boldness Added)
___________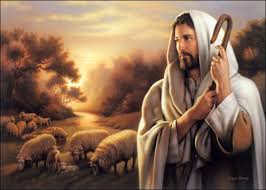 I add this small note: Jude 1:1 says I am "preserved or kept by Jesus Christ".
The New Living Translation renders Jude 1:1:  "This letter is from Jude, a slave of Jesus Christ and a brother of James. I am writing to all who have been called by God the Father, who loves you and keeps you safe in the care of Jesus Christ."   (Bold Added)
Thank God I am not kept safe by me or my dim faith or dismal track record. Romans 8:1-2: "Therefore, there is now no condemnation for those who are in Christ Jesus, because through Christ Jesus the law of the Spirit who gives life has set you free from the law of sin and death."
This gracious, great news is that, as His child, I am the forever recipient of God's unconditional and uncondemnable love and favor! Rejoice and be glad, oh confessed, repented Child of God! The attitude of the follower of Jesus needs to be:
GRATITUDE!
Do others see you as a grateful person? Please let us know if this article helps or encourages you.
*****
May God bless you as you learn to love, follow, and obey the Lord Jesus!
Sincerely,
Jim & Barbara Grunseth, Cru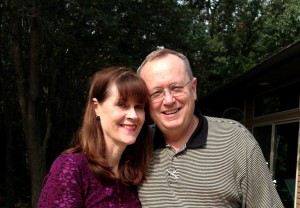 ______________
Jim's iphone & Text:
262-745-4160
Jim's Email:   jgrunseth@centurylink.net
Jim and Barbara's Ministry Website including free ebooks: marriageanchors.com
Online giving to our ministry:   https://give.ccci.org/give/View/0139150
Our Cru donor account number is #0139150
______________
Click to get our newest free E Book: 7 Glues for your Engagement & Marriage:
http://www.cruresources.com/3/post/2012/07/marriage-mentors-and-authors-say-there-are-7-glues-that-help-hold-relationships-together.html
Click to get our free Marriage Anchors E Book:    
http://www.campuscrusade.com/promos/MarriageAnchors.html
Click to get our free Rekindling Your Faith E Book:
http://www.campuscrusade.com/promos/RekindlingYourFaith.html
______________
Our Passion:
To help marriages, families, and individuals find lasting hope and a future in the Lord Jesus Christ.                                                                                                                                                                    Jeremiah 29:11-14,      Deuteronomy 31:8
Our Prayer:
For God to raise up Hearts and Homes to be Gospel Lights to the Nations!      Matthew 5:14

#PLEASE SHARE YOUR COMMENTS: